The History of Isola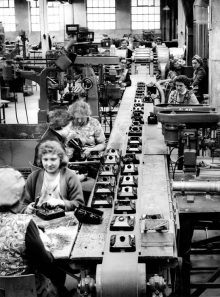 Isola has remained committed to customer satisfaction since 1912.
Our founding company can be traced back over 100 years to the establishment of Continentale Isola Werke, AG in Düren, Germany in 1912. The name "Isola" was derived from the German word for insulation (Isolierung,) which is fitting since the first products manufactured by Continentale Isola Werke, AG were insulators utilizing the then-revolutionary Bakelite plastic technology, which provided superior insulating and heat resistance properties.
Rütgerswerke AG acquired a minority equity interest in Continentale Isola Werke, AG in 1954 and the remaining equity interest in 1985. The company's geographical presence and product lines were expanded with the acquisition of Allied Signal's laminate business in 1999.
We began production of copper-clad laminates and phenolic-paper laminates in 1956. Production of copper-clad epoxy laminates, the direct predecessors of today's PCB laminate products, began in the early 1960s, and high-performance laminate materials were added to the product lines in the early 1990s.
In 2004, our original sponsors established Isola Group by acquiring the assets of the Isola laminates business from Rutgerswerke AG. In 2006, we acquired the assets of Polyclad Laminates, Inc. from Cookson Group, plc, which extended our product portfolio and expanded our presence in the growing Asian markets.
We have grown both organically and through acquisitions since 1912, and we look forward to another century of innovation and growth.