Printed circuit boards: A mobile market
Glass fiber/epoxy prepregs have dominated the mammoth PCB market for decades. Will that continue in a time of great change?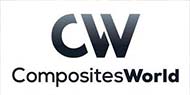 Isola's Cheif Technology Officer, Tarun Amla participated in a recent article in the October 2014 issue of Composites World. Mr. Amla talks about mitigating CTE mismatches. Read the complete article at http://www.compositesworld.com/articles/printed-circuit-boards-a-mobile-market.