PCB Laminate and Prepreg Materials
Isola high-performance laminate products feature proprietary resin formulations that are engineered to meet your design specifications and exceed your expectations. 
Javascript must be enabled for this to function.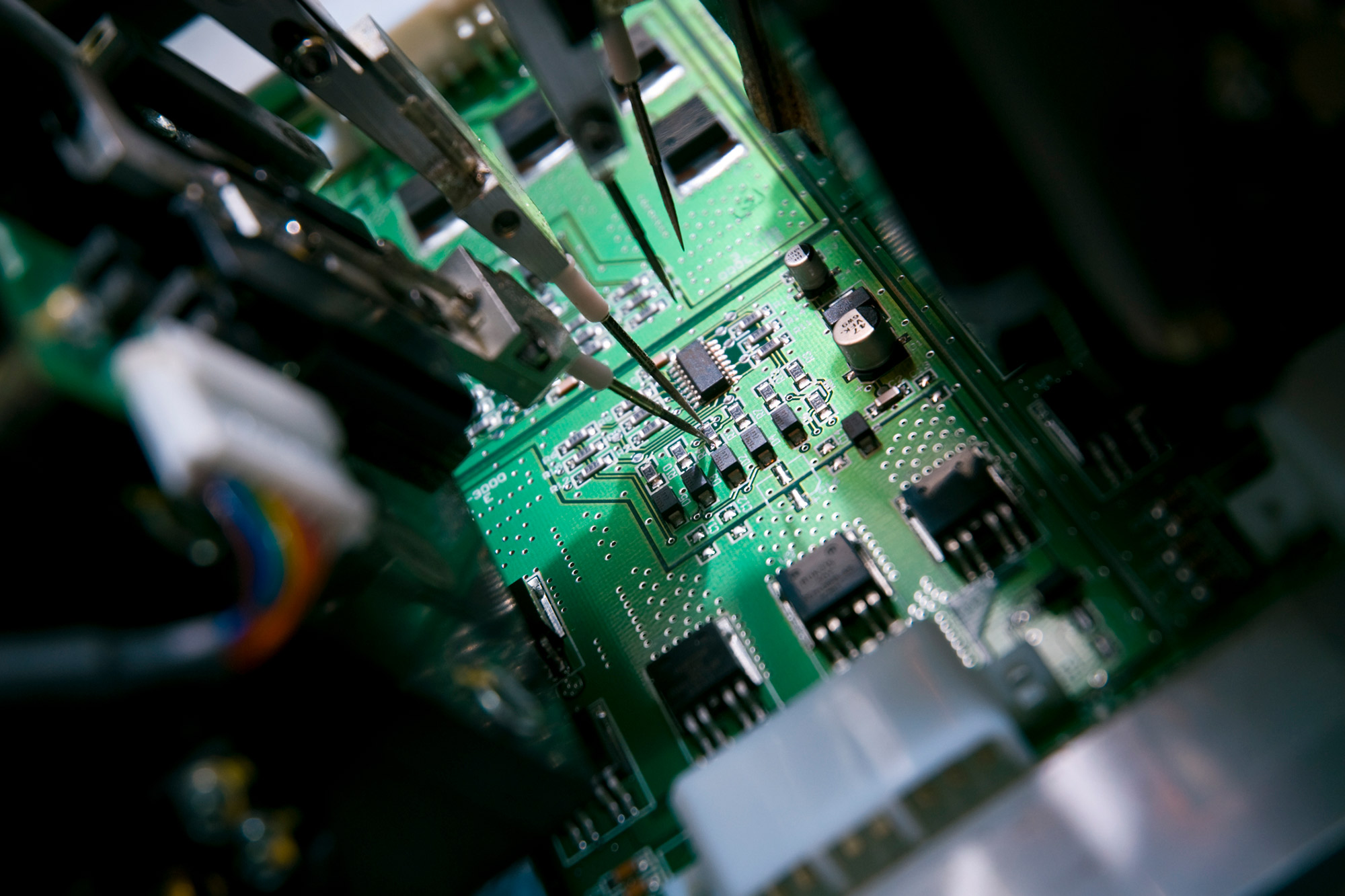 Copper clad laminate (CCL) consists of an inner layer of prepreg laminated on both sides with a thin layer of copper foil. Lamination is achieved by pressing together one or more plies of copper and prepreg under intense heat, pressure and vacuum conditions.
Prepreg is an industry term derived from the contraction of ''previously impregnated''. Prepreg is a dielectric material that provides electrical insulation and other properties. Prepreg is manufactured by the impregnation of fiberglass fabric with specially formulated resins. The resin confers specific electrical, thermal and physical properties to the prepreg and is critical to the proper functioning of a PCB. Prepreg may be incorporated into a CCL or sold as a separate product.
PCB fabricators use prepreg and CCL to construct multilayered PCBs in a complex process comprised of multiple operations that are often repeated. In general, the copper surfaces of the laminate are etched to create an electronic circuit. These etched laminates are assembled into a multilayer configuration by inserting one or more plies of insulating prepreg between each etched laminate.
Isola Tools
Design your own PCB stack-up in our IsoStack® tool and visualize how to build your PCB with a solid foundation from the start.
Why Isola?
We offer a wide range of materials that provide maximum design flexibility, so you can choose the product that best fits your application at the lowest possible cost. But the reasons our customers really choose to work with us time and time again go a little deeper: 
Quality beyond industry standards
We go beyond industry qualifications and conduct rigorous performance testing of our own before we release any of our new products to you. 
Truly holistic global presence
While many laminators are active all over the world, you won't find another with the level of production, research, development, service, and sales across three continents. 
A history of innovation that inspires our future
We've been making laminate since 1956, and it's our storied past full of industry-changing innovations that stokes the fire for what we'll revolutionize next together with you.
Have a product question?
We love to talk specifics and dig into your projects together. Reach out and we'll be happy to help.