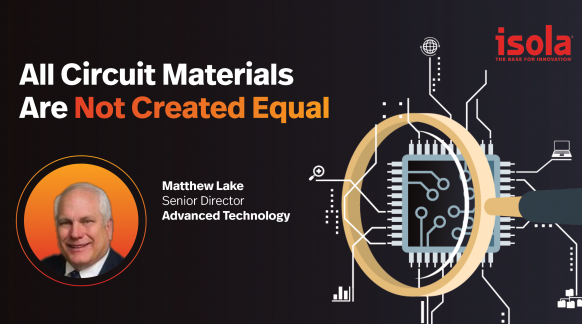 Why So Many Circuit Materials?
Printed electronic circuits are part of everything we do, in growing numbers of electronic devices for computing, communications, transportation and many other functions. Those circuits, once so simple, now embrace many technologies, including analog, digital, DC power, and RF/microwave signal paths. To design printed circuit boards (PCBs) for those…
Contact Isola
Our experts are ready to answer your questions, talk specifics about your project, and collaborate on something truly innovative together. Let's get started.