Isola Announces Mike Rafford, SVP, General Counsel as Arizona Corporate Counsel Award Finalist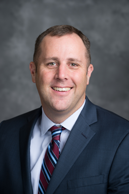 Chandler, Arizona, January 22, 2019:
Isola Group, a market leader in copper-clad laminates and dielectric prepreg materials used to fabricate advanced multilayer printed circuit boards (PCBs), today announced that its SVP and General Counsel, Mike Rafford, was an award finalist for this year's General Counsel of the Year – Small Private Company award which is presented by the Arizona chapter of the Association of Corporate Counsel.
The Arizona Corporate Counsel Awards recognize Arizona's most accomplished in-house attorneys and legal teams.  Candidates are nominated by peers and/or colleagues based on their professional background, achievements and contributions to the legal profession and the community as a whole. Nominees are then interviewed by a panel of area business leaders. Only three finalists are selected from this process.
"While maintaining a firm handle on the traditional functions of the legal department, the roles of these in-house attorneys are expanding to handle complex issues such as regulation and compliance, data privacy and cybersecurity issues. It's a difficult, yet vital role that has a direct impact on every organization's bottom line," says AZ Big Media Publisher Cheryl Green.
"We are extremely proud of Mike's accomplishments in leading our legal team and in his contributions to our business as an active member of our executive leadership team," said Travis Kelly, Isola's Executive Vice Chairman. "Mike's nomination as an ACC Awards finalist is a great accomplishment both as an individual achievement and as an endorsement by his peers."
About Isola
Isola Group, headquartered in Chandler, Arizona, is a global material sciences company focused on designing, developing, manufacturing and marketing copper-clad laminates and dielectric prepregs used to fabricate advanced multi-layer printed circuit boards. Isola's high-performance materials are used in sophisticated electronic applications in the communications infrastructure, cloud computing, automotive, military, medical and aerospace markets. Isola has over 1600 employees with technical support, sales, manufacturing and R&D facilities in Asia, Europe and North America.  For more information visit our website at http://www.isola−group.com/.
Please contact Michael Gay, Isola Group Director of Communications with any questions:
michael.gay@isola-group.com
480-586-2796
WEBSITE: (HTTPS://WWW.ISOLA-GROUP.COM/)
PRODUCTS: (https://www.isola-group.com/products)
SERVICES AND SUPPORT: (https://www.isola-group.com/services-support/)
NEWS & RESOURCES (https://www.isola-group.com/news-resources/)
ABOUT US (https://www.isola-group.com/about-us)
23 January 2019